Off the pitch… Arsenal's Nasri is a Real Madrid fan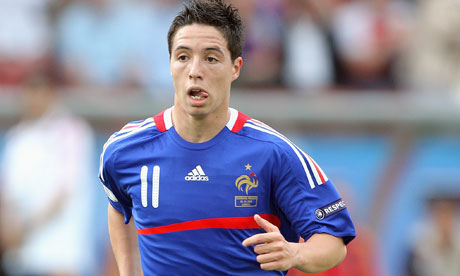 Arsenal star Samir Nasri had admitted on his Twitter page that he is a fan of Spanish giants Real Madrid.
The Frenchman, who is enjoying his best season for Arsenal since his move from Marseille, did concede that pals have an affect on his support for the nine-time European champions.
After Tweeting that he was watching the Madrid derby between Atletico and Real, Nasri added: "I support Real Madrid because Benzema and Lassana Diarra play there but they are not playing."
Benezema and Diarra are team mates of Nasri's in the French national team.
The following two tabs change content below.
Latest posts by Matthew Wood (see all)