Top 5 players in Serie A this weekend
5. David Di Michele (Lecce)
The stocky frontman was the star of Lecce's 2-0 win over Juventus. Tasked with leading the line by himself, he did so expertly, giving Juve defenders Leonardo Bonucci and Andrea Barzagli a torrid time all afternoon. It was his well-timed run and shot that led to Gianluigi Buffon's sending off and he ghosted away from his marker to knock down for Andrea Bertolacci to score.
4. Cyril Théréaux (Chievo)
The powerful forward is very much one of those "good feet for a big man" types and posed plenty of problems for Milan despite winning 1-0 over Chievo. Speedy and strong but also good technically, he proved an excellent partner for Sergio Pellissier and almost set him up for a goal ten minutes into the game.
3. Alexandre Pato (AC Milan)
It didn't matter that the Brazilian only appeared as a substitute, he still managed to show his class in a cameo appearance for Milan. Eight minutes after coming off the bench, Pato controlled the ball on the edge of the box, evaded the marking of Morero and Rigoni and beat Sorrentino at the near post to secure the win for Milan. The Rossoneri had previously looked sluggish but the number seven injected some much needed pace, as well as his obvious footballing ability, into the mix.
2. Hernanes (Lazio)
It took him just five minutes to settle the game against Bari for Lazio, scoring the winning goal in their 1-0 win. After the goal, Lazio ran the game and it was Hernanes at the centre of their success, helping them get their scudetto challenge back on track.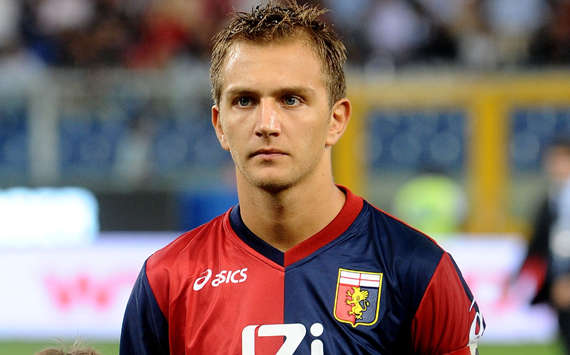 1. Alberto Paloschi (Genoa)
Along with his Genoa teammate Rodrigo Palacio, the striker scored a brace to put an end to Claudio Ranieiri's Roma tenure in a goal-filled 4-3 result. As Genoa kept coming back, Roma gradually withdrew more and more "feeling the pinch and melts away like snow in the sun" as Gazzetto dello Sport put it and it was Paloschi who put the finishing touches to the win with a close range strike.
Like this article? Follow us on Twitter! Or like us on Facebook!
The following two tabs change content below.
Latest posts by Joshua Askew (see all)